Description


iPump™ will leave you fully prepared for any situation especially riding and driving!
✔ Powerful: iPump™ comes with high-precision alloy die-casting cylinder that can be easily pressurized to 150 psi to meet the aeration force required for road bikes, as well as to inflate common bicycle tires, football, car tire, motorcycle tire, etc. It can also be used for tire monitoring, checking on the pressure level.
✔ Digital Display: Displays accurate pressure and one push of the button is all it takes for iPump™ to inflate a tyre to the desired level. There is also a built in special LED flashlight that allows you to easily inflate the tires even in the dark.
✔ Fully Automatic: iPump stops automatically when it reaches the preset pressure. Accurately inflate and one button is all it takes to reach the right pressure. You can enjoy the passion without worry. 
✔ Small, light-weight & Convenient: Can be charged by a power bank. Do not require an external power supply to function. Small enough to carry anywhere, it's easy to put in your trunk or backpack.  The unique lock-like design allows you to hang it anywhere you desire.
✔ Safe & Durable: Excellent heat dissipation and the shock-absorbing pad dissolves the vibration of the cylinder.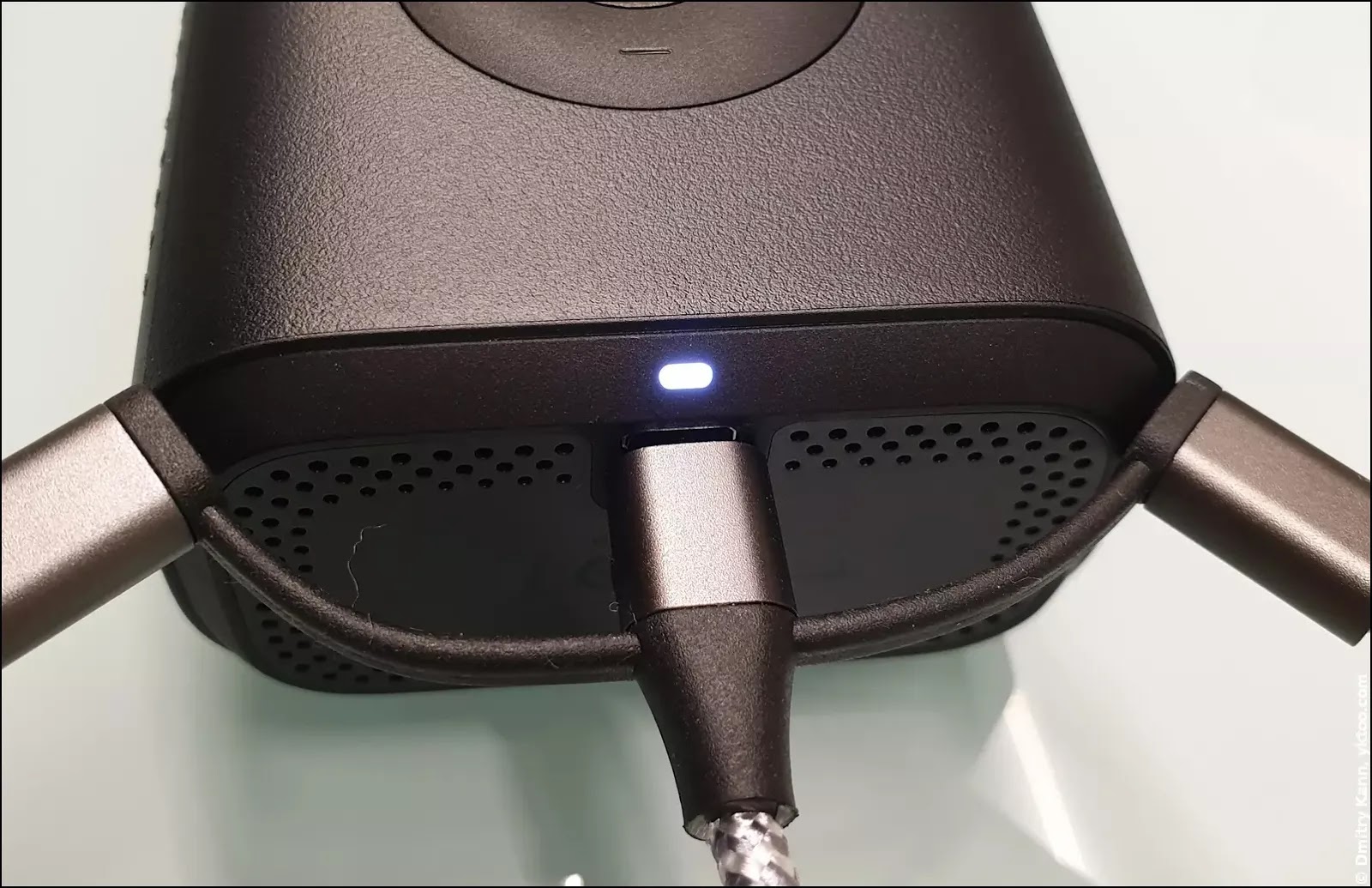 Quantity for Pumping:
Full Power Charges 41 Footballs ( 1minute  Charge 1 Ball)

Full Power Charges 8 Bike Tires (3 Minutes Charges 1 Tire)

Full Power Charges 6 Motorcycle Tires ( 6 Minutes Charges 1 Tire)

Full Power Charges 5 Car Tires ( 6 Minutes Charges 1 Tire )
Specification:

Storage temperature: -10℃-45℃
Charging interface: USB
Inflation pressure range: 0.2-10.3bar / 3-150psi
Charging parameter: 5V 2A
Battery capacity: 18650 built-in lithium battery, 2000mAh(14.8Wh)
Working noise: Distance 1m noise is less than 80dB
Operating temperature: 

Charging: 0-45℃ / 

Discharge: -10-45℃



Charging time: less than 3 hours
Tracheal size:

 

Tracheal pull-out length: 180mm

Application scenario: Meet the needs of bicycles, motorcycles, car and a variety of balls. water balloons etc
Size:

 

124 * 71 * 45.3mm / 4.9 * 2.8 * 1.8in

Weight: 370g / 0.82lb
Package size: 150 * 70 * 70mm / 5.9 * 2.8 * 2.8in
Package Weight: About 430g / 0.95lb
Package Includes: 
1 x Portable Electric Air Pump
1 x 

French Air Nozzle Adapter

1 x 

Gas Needle

1 x 

Charging Cable

1 x 

Storage Bag

1 x 

Instruction Manual
Warranty
We Promise to Deliver a Premium Product! Included is a warranty or Full Refund - No Questions Asked! If for any reason you are not satisfied with the product or need support, please contact us immediately at support@wallfree.co
Shipping
Due to the extra measures and health precautions taken by our shipping partners, our delivery time has now increased to 5-7 business days. 
We sincerely apologize for any inconvenience caused.